Typically our clients have already tried to qualify for financing themselves and it may be they have either been declined or have not secured the deal that works for them.

Working with leading household commercial lenders as well as niche and specialist sector funders, we can normally find a solution for most commercial finance needs, whether that be for property, merger & acquisitions, consolidation, asset base, hard money or working capital.

Our understanding of credit approval processes mean we are able to match your business, its need to borrow, and the amount you need, with the lender who has the correct appetite to lend. This means you get the approval you want for your business really quickly and with a structure that really works. We pride ourselves as the "Smart Cash Tool" finance intermediary. Let us show you how we use our platform to get you funded...we are performance driven to get the results you deserve!!




Proud member of Alternative Financial Service Providers Association and Credit Consultants Association
Powered by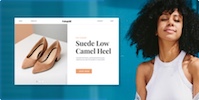 Create your own unique website with customizable templates.